5 Marketing Mistakes Lenders Make that Decrease ROI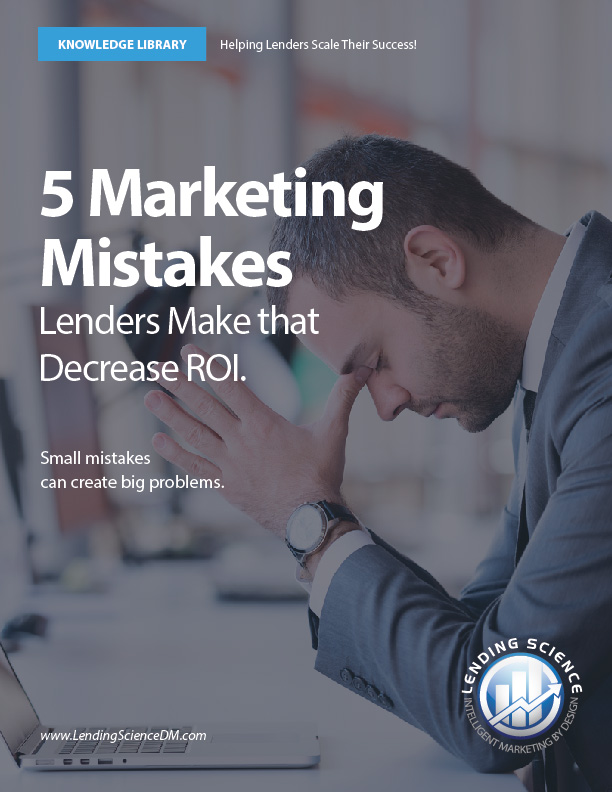 CONTENT:
• Single Sourced Databases Don't Work.
• Find the Risk/Reward Balance.
• Get the Message Right.
• If You Can't Measure It, You Can't Manage It.
• Don't Just Do It Better, Do It Faster.
• Targeting Databases the Right Way.
Preview the Guide
Take a glimpse! Then fill out the download form above for the complete guide