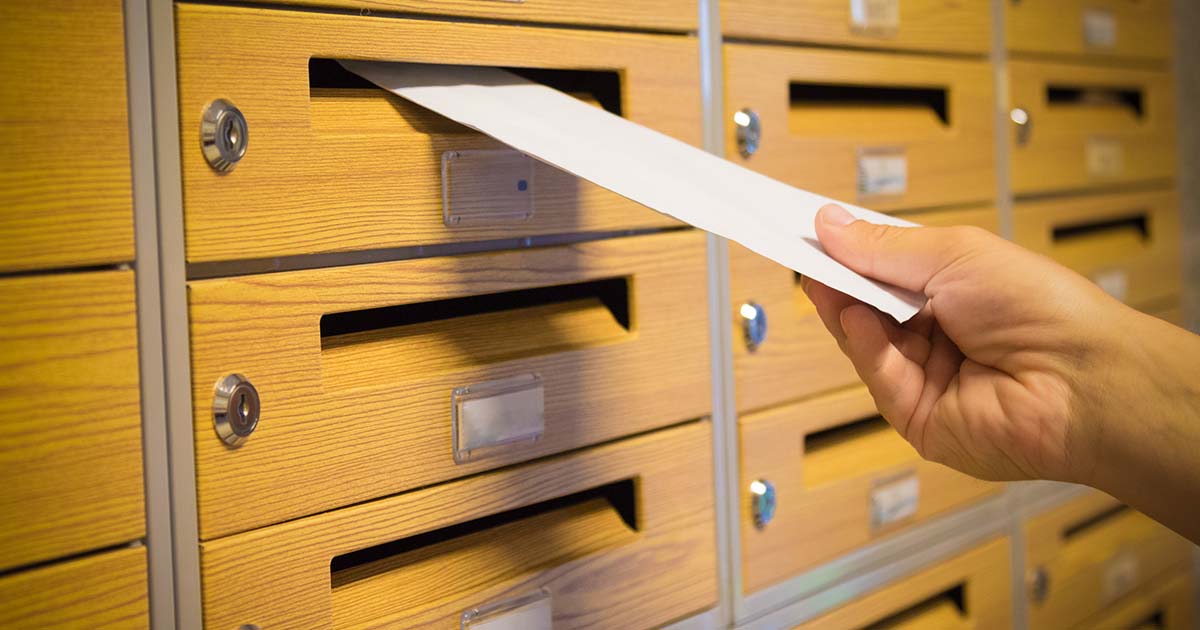 New Technologies are supporting the growth of Direct Mail as a front-runner in the marketing world for lenders. Direct mail's cost-per-acquisition may be higher than that for email campaigns, but mail pieces have a far better response rate. This holds true if lenders ensure that all aspects of their direct mail campaigns are functioning at their highest capacity. Lending Science DM, throughout 20+ years of direct mail campaigns, has found that the following tips can turn Direct Mail into a lead generation machine for lenders.
Good hygiene and up to date data cannot be overstated when it comes to targeting your audience that's listening in Direct Mail. Just as lenders must periodically go through their email lists, cleaning out contacts that have not engaged in any recent campaigns, they must also make sure that their mailing lists are in tip top shape before sending anything out. This process includes the removal of duplicate addresses and the removal of any incorrect or incomplete addresses by running the mailing list through the National Change of Address database. Clean, updated, multi sourced databases are the first key to a successful direct mail marketing campaign.
Before sending out a high-value direct mail campaign, lenders will save time and money by first sending out a smaller-value campaign. This will allow lenders to test the waters; ensure that they are sending their mail pieces to the most engaged contacts. It is important to design a small-value direct mail campaign that can be tracked, such as a giveaway with a purchase. These types of smaller campaigns also allow lenders to test a few different mail pieces approaches and then send out the best one to their larger audience in the high-value campaigns.
One of the most important components of direct marketing is the mail pieces. Get the message wrong and you're guaranteed to decrease response and ROI. Get the message right and you can obtain more business than you know what to do with. That said, getting it right can be more complicated than you think. Your message must make an intellectual and emotional connection with your prospects. However, it is emotional connections that drive response. Human beings are ruled by their emotions. No logical argument will ever sway your clients from their feelings. Your ultimate objective is to make your prospects feel good about your product, but first you need to make them feel a little pain. You need to remind them of a problem. Never assume that they can figure it out for themselves. You must show them the problem and then show them the solution with your product.
Don't assume you're the only company marketing to these audiences. With today's competitive marketing place just about everyone gets flooded with solicitations of all sorts. If you want to stand out, be different than your competitors and tell the prospect why. Once you know what audience you want to target for the specific campaign you are launching you can use direct mail to fulfill the campaign's needs. To do this you must be able to create a mail piece that uses the strengths of direct mail and that is its ability to be highly targeted and personalized. Going beyond the basic demographic data that every lender uses is the key to being able to create a mail piece that will convert prospects into customers.
Your call to action must provoke an immediate response from your audience. The call to action must be short, simple, and easy to understand. It should contain action-oriented wording. Lenders will see an increase in response rate when they give their potential customers clear directions on what next step they need to take. Stay away from multiple calls to action. You do not want to confuse or frustrate your readers. Instead of assuming that your customers will know what to do, simply tell them. As always, don't forget to include a response tracking tool in order to track and analyze campaign results for future Direct Mail campaigns.