Analyze
and Grade
Your Marketing
Your Results
Will Be Based On
An Automated Analysis of:
• Your Digital Marketing Performance.
• Your Marketing Automation.
• Your Mobile Settings.
• Your Blogging Activity.
• Your Social Media Activity.
• Your Security.
Run our FREE Analysis Tool
Your website is the backbone of your marketing.
Complete these 3 quick fields to
run the analysis and get your results.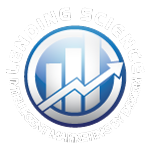 HOW DOES THIS ANALYSIS HELP ME?
We will send you an overall score of your marketing efforts (40 points out of 100, for example) based on different digital marketing criteria such as your current website performance, mobile settings, security, and more.
This will help you identify your marketing's weak areas and how to improve them.