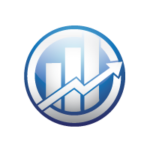 A different, smarter and highly targeted approach to marketing and data for financial institutions.
Lending Science DM provides well-tested, industry specific products built to provide optimized results across the customer lifestyle. Whether you're looking for improved marketing, revenue, or improved risk, we're here to create satisfied customers and raving fans.
REACH OUT TODAY!
Learn Our Strategy to
Reduce Your Costs.
…or call us at: (888) 688-9001
Our Products
Built for optimized results
across the customer lifestyle

Advertise to known in-market buyers with REACHTM

Connect your data and increase response rates with CONNECTTM

Strategically market from start to finish with turnkey direct mail

Optimize business objectives with custom scoring solutions
Case Studies

The results we deliver, proven!
Increased ROI
Lower Cost-Per-Funded
Increased Response Rates