We'll get in touch to the email and phone number you provided.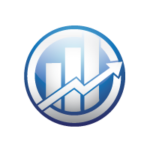 Click & Explore
Lending Science DM's
Products and Services.
Learn How
Lending Science DM Can
Help Your Business.
Learn more about how we can help you
reduce cost-per-acquisition and increase response.
…or call us at:
(888) 688-9001
Case Studies
The results we deliver, proven!
Increased ROI . Decreased Cost-Per-Funded . Increased Response Rates
Sample Reports
Get Access to Real Sample Data of Our Campaigns Results
How Do These Sample Reports Help You?
All data and results are confidential, so by completing this form we will give you customized access.
You will have access to real marketing results of campaigns we have executed in the past, as well as be able to analyze the results that we can help you achieve, by better understanding the metrics/KPIs we focus on to measure success, such as:
• Volume mailed.
• Acceptance rate.
• Conversion.
• Cost-of-acquisition.
• Cost-per-funded.
• Cost-per-dollar-loaned.
• First Pay Defaults.
• Principal issued.