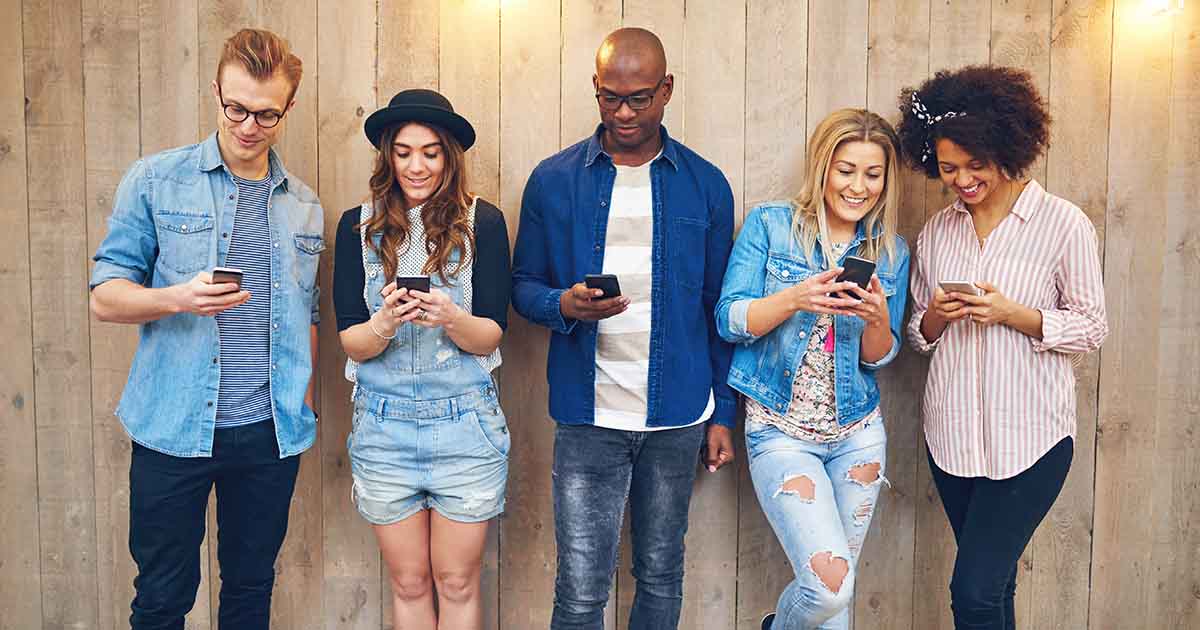 Many lenders are aware that they should be present and active on social media as part of their successful lead generation efforts, but with the overload of sharing content and information, the whole social media conversion process can become quite overwhelming. The ultimate goal of social media is to have the audience not only listening, but responding to the call to action. So, what programs and social media strategies will bring you a higher response rate across all platforms?
In order to answer this question, you first need to determine your audience, who are your loans intended to go to? Social media success is, first and foremost, your audience or data. Lenders will find it advantageous to learn a little bit about their specific audience before instituting any sort of social media strategies, campaigns, or creative content. Analytics of your database gives you a front row seat into the behaviors and interests of your potential customers. The characteristics of data must go beyond basic demographic criteria, however. Going beyond socioeconomic characteristics such as age, sex, level of education, income, marital status, occupation etc. will provide you with a clearer picture of your potential client; therefore, giving you a better chance of building a relationship with your prospects. Furthermore, segmentation of your database, will allow you to target specific members of your audience with a unique, personal, and relevant experience. Using the important aspects of data to your advantage will bring a higher response from your potential customers and an increased ROI. Finally, it is important to note that your social media target audience may differ from your overall brand target audience. Lenders need to be aware of the social communities that fall slightly out of the scope of their overall brand audience that could, potentially, bring traction to their social media agendas and extend its influence. An audience is usually not the same across the different marketing platforms. You may find that Social Media will have a strong impact within a certain population, but then the same kind of impact in Direct Mail could be achieved by targeting a complete different group.
Now that you know your audience at a more personal level, it's time to drop the sales pitch and instead tell them a story. Lenders will find that simply pushing their own services will result in about half the response rate as that for creative and informative content. Readers want to learn and gain something from reading your content. This will grab their attention and keep them coming back for more as long as you are original and consistent.The roots of storytelling are found in the behaviors of the audience. You can create unique stories for each of your potential clients that will surprise and allow you to build connections with each one personally across platforms. The ultimate goals of quality, individualized storytelling should be the initiation of conversation, creative promotion of your business, and, in the end drive customer acquisition.
Lenders also must take into consideration the wide array of differences between social media channels. The content, will then, be different for each platform. Some channels are ideal for video content while others are good for pictures and minimal text. Lending Science DM, for example, has found that plain text free of images, but used in a strategic manner works incredibly for Direct Mail, as opposed to Social Media where images are key. Understanding the basis of each of these platforms and how their users are responding and interacting with content on each, will give your social media program an informed pathway. Once you have this knowledge, you can produce content that is unique for each platform and that doesn't become repetitive or boring to your viewers. Keep it fresh, relevant, and personal.
All of this creative content can only work to your full advantage if you know when to post it on each particular social media channel. Analysis of the times when your users are most active on each platform will allow you to be sure that your calls to action are being seen. Don't go overboard on posting, however. Bombarding your audience with content every five minutes can become overwhelming and a nuisance.
Lending Science DM has helped lenders turn the following steps into a social media conversion machine:
Analysis of data brings refinement to lenders' social media strategies.
Planning provides lenders' the tools necessary for organic development and strategic deployment of campaigns and content.
Content draws interest and response, personally, from the audience.
Having a strong sense of management over the social media community brings the cycle into rotation again.
Lending Science DM, has over over 25 years of experience with proven social media strategies for lenders that will result in higher customer acquisition, customer retention,and an increase on ROI.