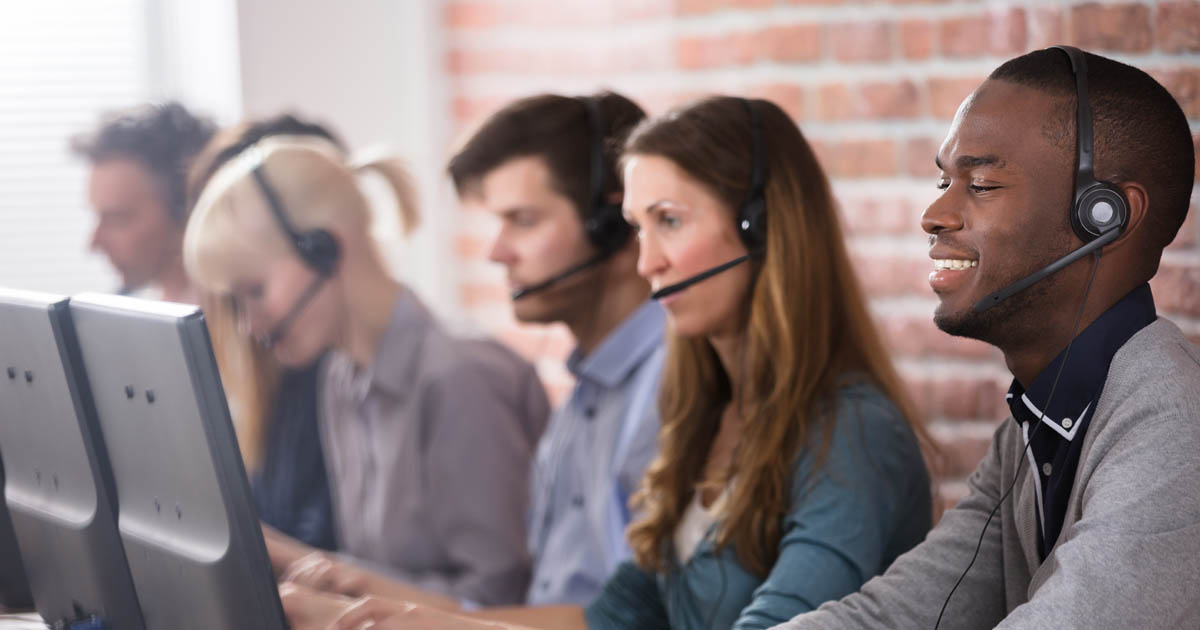 Every salesperson in the lending industry wants to reach leads that are ready and willing to close in a very short time frame. Live transfers are a tool that lenders can utilize to get quality calls in a timely, controlled manner. These types of leads allow lenders to sit back and wait for quality leads to be connected with them. A contact center takes care of all of the dirty work:
The Generation of Leads
The Lead Qualification Process
The Transferring of Top Live Leads
The first turn of the cycle comes down to the data being used to generate the leads. Outdated, incorrect, and single-sourced databases usually won't yield the performance necessary to generate enough leads quickly. Up-to-date data that is pooled from a variety of channels allows the contact center to provide lenders with quality leads. High quality database information puts your sales team on the phone with potential clients that have been looking online for your services and are ready to move forward with you.
Lending Science DM
has provided up-to-date and quality data for
business, mortgage, and consumer lenders
for over 25 years and will be sharing these databases with our contact centers. Having an expert entity take care of your database will prevent data disasters and give you the peace of mind knowing your target audience is present and listening.
The Lead Qualification Process
Once the phone calls start rolling in, the leads need to be examined and gauged on their quality. Contact centers can provide the sales team only with leads that fit your company's criteria. Only 5 to 15% of qualified leads actually convert so having a team to also gauge the level of interest and score them will allow a sales representative to follow up as soon as possible, resulting in a higher success rate.
The Transferring of Top Live Leads
Our contact center has weeded through the pool of leads and found only the leads that are qualified and interested. The potential clients that are ready to close the deal right now are immediately transferred to a member of the lending sales team. This increases coherence and decreases the time wasted handling phone calls. Lenders that utilize contact centers and live lead transfers see a 10% greater increase in revenue in 6-9 months.
The contact center may have found leads that are both qualified and interested in your lending services but are not quite at the finish line yet. It has been found that 80% of sales require around five follow-up phone calls before they are ready to move forward. The contact center team will only pass on leads that are ready for your loan. They will handle the follow-up process on the remaining leads until they are ready to be transferred live.
Sealing the deal can become a breeze if you are talking to the right people at the right time. Ultimately, live transfer of leads result in very high connect rates and a good ROI. This is sometimes a less risky, optimized approach to generate high quality live leads in today's economy. Live Transfers allow lenders to evaluate and measure their results in minutes rather than months with traditional marketing efforts. This sales tool also allows lenders to control the amount of leads that you invest in per day, resulting in a higher level of lead flow customization based on how quickly your sales team can handle them. Live Transfers give lenders the ability to increase ROI and quality of customer service. Incoming sales calls are the lifeblood for lenders and live transfers are sales calls kicked into overdrive.
Lending Science DM has partnered and shared our up-to-date, quality databases with some of the best US based call centers in the business to bring lenders a solution that helps take the risk out of getting their phones to ring.