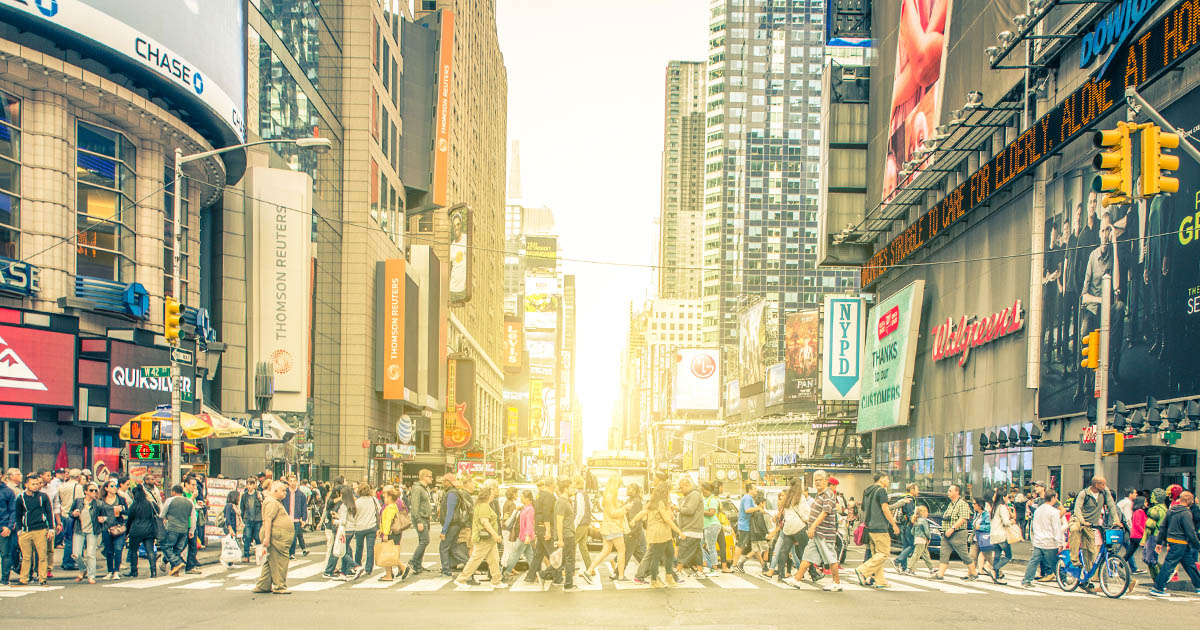 As a lender, you should be aiming to share mutual interests with current and future audiences, so it is important for you to create valuable experiences around those mutual interests. Lenders must always keep in mind to emotionally motivate and connect with their audiences, specially when marketing across channels. It is key to have the right strategy in place in order to achieve this in a meaningful way across channels.
As our name implies, Lending is our science and we thrive on making sure that marketing in the industry generates powerful, above average results. As your Direct Mail Marketing partner, and with 20+ years of turnkey marketing and data experience, we perform a thorough analysis of data and strategies across channels. We give special attention to Direct Mail and Social Media, which when used in-tandem have proven to generate impressive performance. This detailed analysis allows us to determine the pros and cons of your previous and current marketing strategies, as well as the data being used. Once we gather this information we determine the best new strategies, clean up the data through specific and proven-to-work models, and make sure all pieces are optimized across channels.
When it comes to Direct Marketing, there is a lot to focus on regarding the target market, data, geography, call-to-action, type of paper, size of paper, content and its length, content format, fonts, colors, etc. All of these areas are of extreme importance (
Download our guides to learn more
). Trying to get Direct Mail to work just right is a difficult task, which Lending Science DM has mastered through the years in the lending industry.
One of the most important strategies in Direct Mail is testing. Sounds simple? No! But we have made these testing strategies simple for lenders. Having the right testing strategy is key and it will be your guide in the discovery of how to execute across channels.
If Direct Mail seems like a big world, social media is probably bigger. Just like in Direct Marketing, Social Media Marketing also has a lot of moving parts, but the most important one comes down to data, just as in Direct Mail.
Platforms to advertise in Social Channels such as Facebook and Instagram provide helpful data tools that lenders can utilize to target specific markets, but the beauty lies ahead and it is at that point when we start talking "marketing across channels".
Imagine if you could integrate data of people who responded, or not, to your direct mail campaigns into Facebook & Instagram PPC Ads so that you can re-target them with advertisement in these social media platforms. This is when marketing across channels begins to take shape. Very powerful! It is all there waiting for you to make use of it.
2 is more powerful than 1 (teamwork!), which is why marketing across channels and leveraging each one's advantages between each other can seriously take lending to the next level.
This is how marketing across channels looks like. It all starts with Data:
(This is a brief representation. The actual processes may differ and be more detailed. A more detailed Direct Marketing Process can be found HERE.)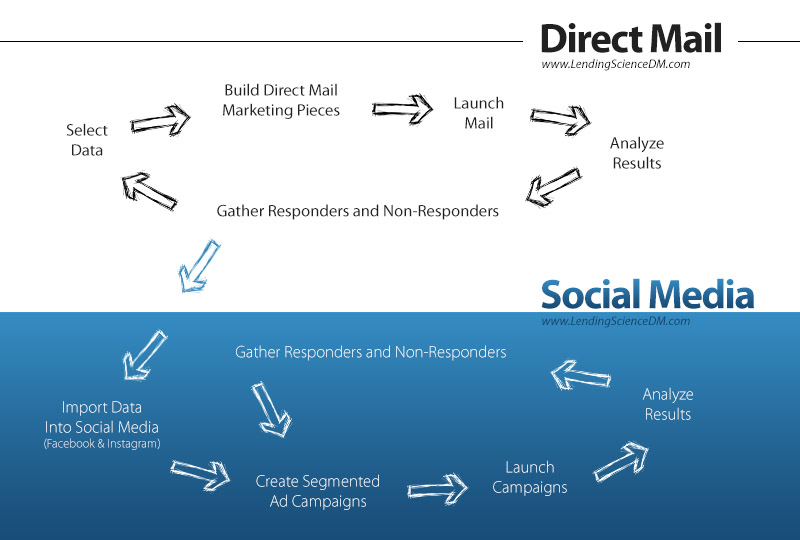 As you can see, Direct Mail may serve as a powerful backbone to your social media marketing. If done right, integrating the two can help lenders generate more funded loans with people who, if marketed to through just one channel, would have never responded to the loan offer.
When Social Media is being used as a re-marketing tool, it becomes a great way to finally get the attention of leads who you have already reached out to via DM. Social Media platforms tend to provide eye-catching and flexible ads that work on every device and connection speed. Advertising on Social Media is an easy and additional approach to market to the right people at the right time, capture their attention, and get results:

Image Source: www.facebook.com
With the right marketing strategy, accurate analysis techniques, and proper data handling methods, success is highly likely in either Social Media or Direct Mail Marketing. Now, it is up to you as a lender to use both marketing approaches in-tandem if you want to take these successful results and multiply them by 2.