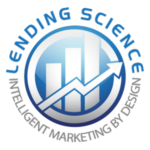 Number 1 in Direct Marketing for Lenders
30+ Years of Helping Lenders Thrive with Direct Marketing
Learn how we help lenders implement and improve direct mail response, boost conversions, and increase revenue.
CALL NOW!
888-725-9246
Analytically Driven, Proven Track Record, Accurate Reporting, Immediate Results, Instant Improvement, Rapid Monetization.
… Or fill out the form below and we will reach out to you.
Our turnkey all-in-one Diret Marketing services help lenders reduce costs, be more effective in their lending operations, and get more loans funded – faster!
• Multi-sourced Databases.
• Targeted Data Triggers.
• Data Append.
• Analytics & Optimization.
• Call Tracking & Reporting.
• Attribution.
• Creative, Copy, Offer.
• Multi-Channel Deployment.
• Direct Mail Logistics & Fulfillment.
• Consulting.
Case Studies
The results we deliver, proven!
Increased ROI . Decreased Cost-Per-Funded . Increased Response Rates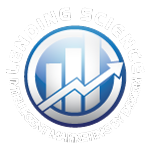 ABOUT
Lending Science has over 30 years of industry specific direct marketing experience in financial services. Our thorough understanding of marketing data, segmentation, ad copy creation, direct mail fulfillment, campaign tracking, reporting and analytics has allowed us to drive high response rates on a continual basis and reduce marketing costs for some of the largest lending institutions in the country. Bottom line: A lot of companies talk about getting results; we deliver.
GET IN TOUCH
5871 Glenridge Drive, Suite 100.
Atlanta, GA 30328
1200 S Rogers Cir. Suite 8.
Boca Raton, FL 33487
Phone: 888-725-9246