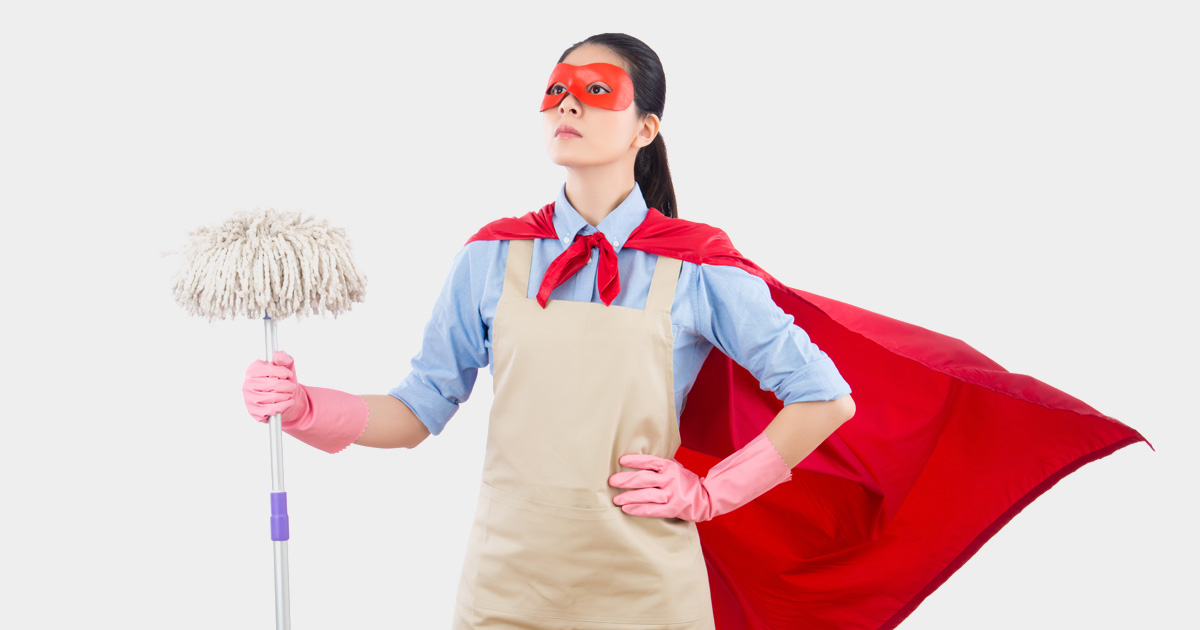 Every lender knows that data is important when it comes to marketing, but we have noticed that very few lenders are using their data to create a better customer experience. This is, primarily, due to the fact that many lenders fail to regularly take a deeper look at the quality and relevancy of their databases.
Quality data is one of the most important parts of direct mail, email marketing, and social media engagement. Quality, first and foremost, refers to having an up-to-date database. Outdated data can be detrimental to lenders' marketing efforts, costing them time and money. Top of the line marketing strategies are useless if the audience is no longer present and explicitly uninterested.
As 2018 approaches, lenders should show a little more TLC to their database. Get out the brooms, Swiffers, and Windex because it's time for some Database Spring Cleaning! For many of us, sitting down at a clean and spotless desk boosts our productivity through the roof. The same holds true for lenders' marketing endeavors in the process of acquiring new, quality leads. Quality data = quality responses.
Let's take this cleaning streak from just our desks and organize our entire office while we're feeling the organizational juices flow. For lenders, in order to feel the highest effects of their marketing efforts, they too must clean not only their active data files but also their entire file. Data-driven marketing strategies, personalized messaging, and segmentation will prove ineffective if lenders have inaccurate customer information on hand. The complete waste of time, money, and resources comes into play when customers have moved away or have explicitly told you that they are "not interested". After a while, reaching out to these uninterested prospects will also put a negative connotation on your business reputation.
Being able to create a better customer experience should become the goal for every lender because a happy customer means a higher chance of customer retention, which is why investing in quality data is one of the best things that you can do when sending out direct mail or email marketing. Spending a little more on up-to-date data in order to provide your clients with a better experience can significantly improve your ROI, customer acquisition, and customer retention. By keeping your data clean and updated, you will grasp a greater understanding of your potential customers and gain the ability to plan for future strategies. Lending Science DM has provided up-to-date and quality data for business, mortgage, and consumer lenders for over 25 years. Having an expert entity take care of your database will prevent data disasters and give you the peace of mind knowing your target audience is present and listening.
Analyzing a database at the deepest levels, allows lenders to identify and build opportunities that will happily surprise your potential customers and, ultimately, generate future leads. Quality data doesn't just help lenders send direct mail to a correct and relevant audience, but it also helps customers receive a quality experience. Creating that personal connection with a potential customer builds the bridge from lead to customer. At Lending Science DM, we understand the value of solving marketing dilemmas from the source: data. Lending Science DM utilizes up-to-date, multi-sourced databases to help lenders achieve higher response rates, increased ROI, and improved action on offers.