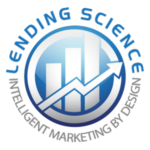 Win Custom 10,000 Piece
Direct Mail Campaign
Valued at $7,500
• Campaign strategy & current state DM assessment
• Full turnkey development and execution of 10,000 piece targeted acquisition campaign
• Campaign project management & planning
• Data & selections
• Creative development and collateral
• Print, production and mailing
• Campaign tracking and standard reporting
*Winner will receive a 10,000 piece full turnkey mail piece campaign. Campaign includes data, 1 creative design, printing, packaging, fulfillment, standard class postage, call tracking and reporting. Campaign must be deployed by Lending Science DM. Mail piece specifications are 8.5″ x11″ form in a single window #10 offset envelope. Additional charges may apply if other specifications are required. Contest entry is not a guarantee to win. Offer Valid for US based companies only. Offer must be valid, legal and limited to lending services companies. LSDM has the right to reject any offer. Lending Science DM will comply with all applicable law and that the advertisement will not violate any laws or any rights of any third parties. You also agree to hold Lending Science DM, LLC harmless from any and all claims, loss, damages, and liability related to your advertising. Lending Science DM, LLC reserves the right to reject any advertisement or advertisement concept submitted to us. If you have any questions about whether specific advertisement or idea is acceptable, please contact Lending Science DM, Inc.
Increased Response Rates, Lower Cost-Per-Acquisition
Registration
Ended Today
10/14/16 at
12:00 PM (EST).
Call us at
800-769-3050
for late
registration,
or if you have
any questions.
Case Studies
The results we deliver, proven!
Increased ROI . Decreased Cost-Per-Funded . Increased Response Rates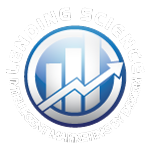 ABOUT
Lending Science has over 30 years of industry specific direct marketing experience in financial services. Our thorough understanding of marketing data, segmentation, ad copy creation, direct mail fulfillment, campaign tracking, reporting and analytics has allowed us to drive high response rates on a continual basis and reduce marketing costs for some of the largest lending institutions in the country. Bottom line: A lot of companies talk about getting results; we deliver.
GET IN TOUCH
5871 Glenridge Drive, Suite 100.
Atlanta, GA 30328
1200 S Rogers Cir. Suite 8.
Boca Raton, FL 33487
Phone: 800-769-3050